Housemartins was established in 2004 as a firm of Chartered Surveyors and has steadily grown a quality portfolio of Property Management in East Sussex. The company remains completely independent. We provide an outstanding personal service to our clients, by working closely with directors and leaseholders. Guided by the RICS and ARMA consumer charter and professional standards.
We are accredited ARMA-Q (Association of Residential Managing Agents) members who promote high standards of leasehold management and professionalism and offering our clients peace of mind. Our first audit by ARMA and RICS was undertaken in 2016 and we are proud to say we achieved an "outstanding" certification for our working practices.
Our Property Management clients are also reassured that Housemaritns Chartered Surveyors works alongside can provide services, that other managing agents cannot. Providing a complete service, saving our clients time and money.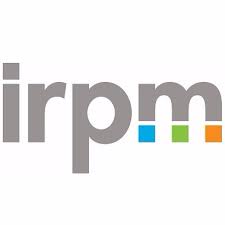 Our Service
We offer a comprehensive service to meet your requirements. We work with you to achieve planned maintenance through affordable budgets agreed in advance.
Our property databases ensure safe and easy access to information and accurate record keeping. However, management is always a people business.
We are fully insured and adhere to the Service Charge Residential Management Code issued by the Royal Institution of Chartered Surveyors, to ensure competence, integrity, fairness, transparency and peace of mind to our clients.
Sussex Specialist in Long Leasehold
Personal and friendly administration
Professional standards
Robust common sense
Transparent charges
Residential management and surveying expertise under one roof
Would you like a no obligation, free consultation with one of our Surveyors to look at your premises and offer initial advice?
Our Property Management Services
Housemartins Property Management can offer:
Day to day management
Service charge budgets and financial forecasts
Collection and accounting for ground rent and service charges
Regular inspections, arranging minor repairs or major work as necessary
Statutory consultation procedures
Maintenance contracts
Dealing with assignments and notices, requests for alterations
Dealing with arrears, breaches of lease terms and disputes between neighbours
Insurance handling, rebuilding cost calculations
Assessments and reviews for health and safety and fire risk
Why use a Managing Agent
Managing a block of flats is like running a complex business. It needs adequate time, a considerable amount of specialist knowledge (including but not limited to, understanding the lease, landlord and tenant legislation, also building construction and services), and the ability to listen and respond positively and fairly to a wide variety of people.
Contact Us
Head office:
11 High Street
Seaford
East Sussex
BN25 1PE
Telephone: 01323 896418
Opening Times:
Monday – Friday 9am-5pm
Weekends – Closed
Out-of-hours emergency contact: 07872 335820
Our Property Management Team
Lee Potterton BSc (Hons) MRICS DEA Registered Valuer
Chartered Surveyor Director
Lee started a construction technology course at Hastings College and then went on to complete an Honours degree in Estates Management at Greenwich University before qualifying as a Chartered Surveyor in 2000.  He is an experienced Chartered Surveyor and Registered Valuer.
Lee began his career in the property industry working in commercial/residential agency and now is the Managing Director of Housemartins.
Emma Woodhouse BSc (Hons) MRICS MRIPM
Director
As well as Emma being a Chartered Building surveyor and member of the Institute of residential management, Emma has also studied to be a tall buildings fire safety manager and has extensive experience of high-rise buildings health and safety which is a valued skill that she has brought to the team.  Emma has now worked in Property Management for over 25 years starting out as a site manager for newbuild.
Lucy Potterton
Company Secretary
Lucy is the head of our HR department, assisting and involved in the marketing of the Company together along with business development and growth.
John Gray BSc (Surv) MRICS DHM
Consultant Chartered Building Surveyor
John qualified as a Chartered Building Surveyor in 1984 and was Head of Department at a large Brighton firm before setting up Housemartins in 2004. He has extensive experience of seafront property, Listed Buildings, and Landlord & Tenant matters.
John is a member of Pyramus & Thisbe Club for Party Wall surveyors and holds a Diploma in Housing Management.
Eric Greber MRICS
Consultant Chartered Building Surveyor
Eric has worked with both modern and traditional methods of construction, from resolving issues in a 1970's concrete frame block of flats, to dealing with the challenges of a proposed extension to a 17th century timber framed cottage from the planning stage, Building Regulations approval and finally work on site.
Eric was also the appointed Contract Administrator for the moving of the "Belle Tout" lighthouse back in 1999/2000.
Lucie Anne Weston
Property Manager
Lucie has worked in property management and administration for over 12 years where she has gained considerable knowledge within the industry.
Lucie assists with the day to day administration for both our Surveying clients and Property Management portfolio.
Carly Rolf NVQ level 3 - Customer Service
Office Manager
Carly has over 19 years administration and sales experience and has achieved an NVQ level 3 in customer service. She is familiar with a wide range of software and operating systems.  Carly assists with the day to day administration for both our Surveying clients and Property Management portfolio.
Jacci Harris
Accounts administrator
Jacci has an extensive background ranging from sales to admin and accounts.  Jacci works alongside Diane Curtis, administering accounts on behalf of our surveying and block management clients.
Abbie Watts
Junior Property Manager
Abbie has worked in the property sector for 9 years and previously worked at a local estate agents where she has developed her administration skills and knowledge of the local area. Abbie assists with the day to day running of the property management portfolio and the surveying side of the business.
Diane Curtis
Head of Finance
Diane has an extensive financial background with 37 years working for Lloyds bank following redundancy Diane has had a career change and has been working in Property Management accounts for over seven years.
Sandra Thomas FMATT Fellow Member of the Association of Accounting Technicians
Corporate accounts manager
Sandra Thomas has been working within the property management sector for over 22 years: She has in-depth knowledge of Residential Management Companies' Corporate responsibilities, relevant legislation, legal and statutory requirements.
Sandra is a Fellow Member of the Association of Accounting Technicians as well as a Member of the Institute of Leadership and Management.
Previously before joining Housemartins Sandra was a Finance Director and was responsible for Corporate Accounts, Client Accounts and Company Secretariat and had a number of accounts departments in Fareham and Birmingham.
Andrew Woodhouse
Consultant surveyor
Andrew is responsible for many of the interim property inspections reporting back to the management team ensuring a proactive management service.
Linda Peet
Property Administrator
Linda has worked in a property management business for over 30 years,  Linda works mainly with Emma ensuring back-office support ensuring a smooth professional service to our clients.
Our Office Locations
Head Office
11 High Street
Seaford
East Sussex
BN25 1PE
Areas we cover
East Sussex: Hove, Brighton, Newhaven Seaford, Eastbourne, Bexhill, St Leonards, Hastings, Winchelsea, Rye, Lewes and Uckfield and south London.
Testimonials
Don't just take our word for it, here's what our clients are saying...
I have worked with Emma at Housemartins for over 11 years on and off, and in that time Emma has been a pleasure to work with. She has a rare blend of expertise, proactivity, transparency and value which makes her an exceptional partner for our development.
Emma's knowledge is unparalleled, consistently demonstrating a deep understanding of the property management regulations and is always keen to offer a high value service. We have followed Emma to Housemartins from our incumbent agent because Emma is so proactive and genuinely cares about her portfolio and clients.
Whereas previous agents were always slow to reply and provide solutions, Emma is on top of everything and is a real doer – yet she still makes time to check in with our board with updates and guidance. There is full transparency, financials are easy to understand and the team are always keen to provide a real value for money service, saving us money on third party suppliers, building great trust and developing a very positive working relationship.
If you are considering Housemartins and the team then I would highly recommend their services, under Emma's stewardship. They manage our development is if it was their own and this sets them apart from any other agent I have worked with.
Emma
We made real headway with our dispute within a couple of days of Housemartins becoming involved.
Bill, East Sussex Flat Owner
Many thanks for your help and advice which I have found very helpful. I look forward in due course to working with you again.
Ms R, Bexhill
Thank you for your support, for all the work you have done, you were great!
Daphne, Company Director
Housemartins helped find the best solution and gave us honest and invaluable advice.
Rebecca, Leaseholder
Just a short note to thank you for all the support during the last 2+ years, especially in the early days.  Being the professional company that you are you stuck with it. Your response to requests with answers expected 'yesterday' was all taken in your stride.  I wish you all the best.
Adrian
Once again we can't thank enough for your beyond the call efforts.
Paul and Marilyn
Paying you that £500 was the best £500 I have spent in a very very long time. I would not have recommended you and your company if I had thought any different. You are worth every single penny. Your level of professionalism was outstanding and has helped me with my freeholder struggles tremendously.
Mrs D
I have been resident here for over three years and a director for one. Housemartins have proved particularly resourceful and sure-footed in their responses to contingencies such as the need for an emergency lift repair last year. The quote called for a lengthy 'Section 20' consultation but, some residents being disabled, the work could not be delayed. Finding myself the only responsible person on site, I was grateful for Housemartins' hourly advice and close assistance to obtain the approval of all other leaseholders, and thereby to arrange an early repair.
This reminded me of their decisive response to my lesser contingency, when I had just moved in. My satellite television provider arrived to find a gap in the installation. Their solution required the temporary disconnection of aerial distribution to all flats, one by one. Housemartins gave permission for the work to proceed immediately, and undertook to absorb any queries from residents who would have received no warning of interrupted service.
I am writing this as an individual, but can add that my fellow directors had no hesitation in recommending the re-appointment of Housemartins Property Management for the current year. This was unanimously agreed by leaseholders present at our recent AGM.
Yours truly,
V L F